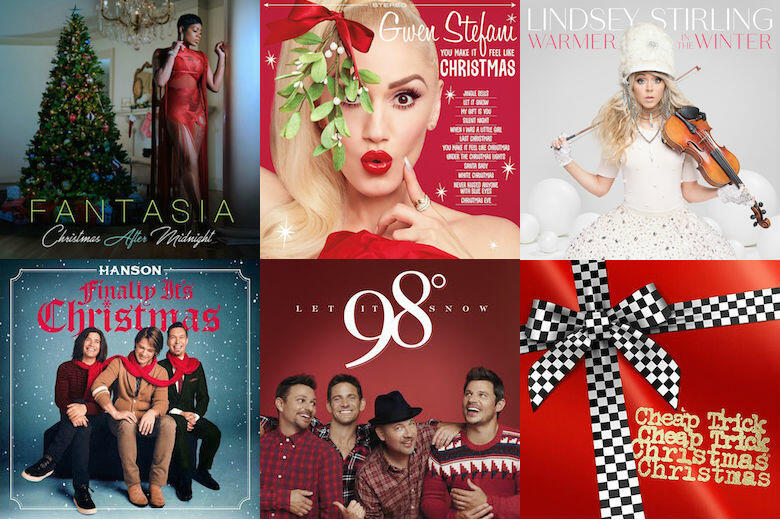 Guess what?! Christmas is almost here! We're so close to Santa and his reindeer making a special stop at your house (unless you're on the Naughty List this year, in which case, coal for you).
Sia – "Santa's Coming For Us"
"Santa's Coming For Us" … and no one knows this better than Sia, because she wrote a whole song about it! "Santa's Coming for Us" is the first taste of Sia's upcoming new Christmas album Everyday Is Christmas, which is set to be released in full on November 17th. Complete with jingle bells and jazzy elements, this is one original holiday pop song you will be dancing around the Christmas tree to this year. So grab some hot chocolate and send your letters to Santa, because as Sia sings, "Sing your heart out with all of your love/Santa's coming for us."
Nick Jonas & Shania Twain – "Say All You Want For Christmas"
Let the Christmas music takeover continue with Nick Jonas and Shania Twain's duet on a song called "Say All You Want For Christmas." In a little more than three minutes, the pair let our their festive feelings with pleasant harmonies and, of course, romantic lyrics. "When we're all alone and you hold me close/ Say all you want for Christmas is me," they sing during the hook. The collaborative effort is part of a Christmas compilation EP from Island Records.
Gwen Stefani – You Make It Feel Like Christmas
It may only be October, but Gwen Stefani is here to get everyone into the holiday spirit. Stefani's Christmas album, You Make It Feel Like Christmas, has officially arrived. The new album features twelve songs, half of which are original songs co-written by Gwen herself. There are also several covers of holiday classics on You Make It Feel Like Christmas, including "Jingle Bells," "Let It Snow," "Silent Night," "White Christmas," "Santa Baby," and George Michael's "Last Christmas." In addition, the title track, "You Make It Feel Like Christmas," features Gwen's beau Blake Shelton.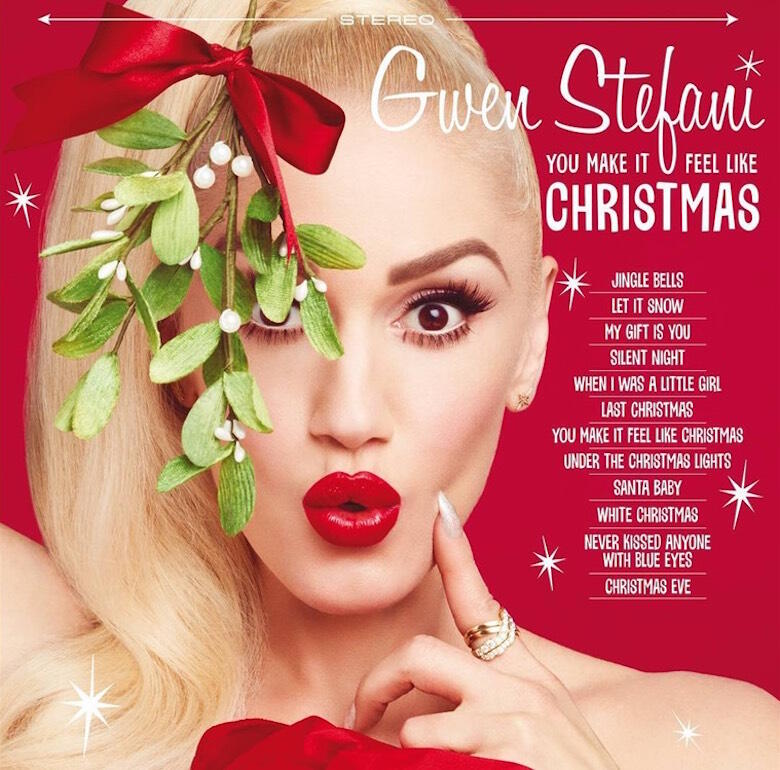 98 Degrees – Let It Snow
The last time 98 Degrees released a holiday album, it was 1999. Fast-forward 18 years later, and the guys have released their second holiday album Let It Snow, and it will make you wish it was winter all year round. Let It Snow features 14 tracks including covers of holiday classics like "Have Yourself a Merry Little Christmas" and "Away In The Manger," in addition to one original song. Nick explained to ET Online about the songs included on Let It Snow, "There are so many great Christmas songs out there and holiday songs that, thankfully, there were a lot to choose from. We kind of went through the list and picked our favorites."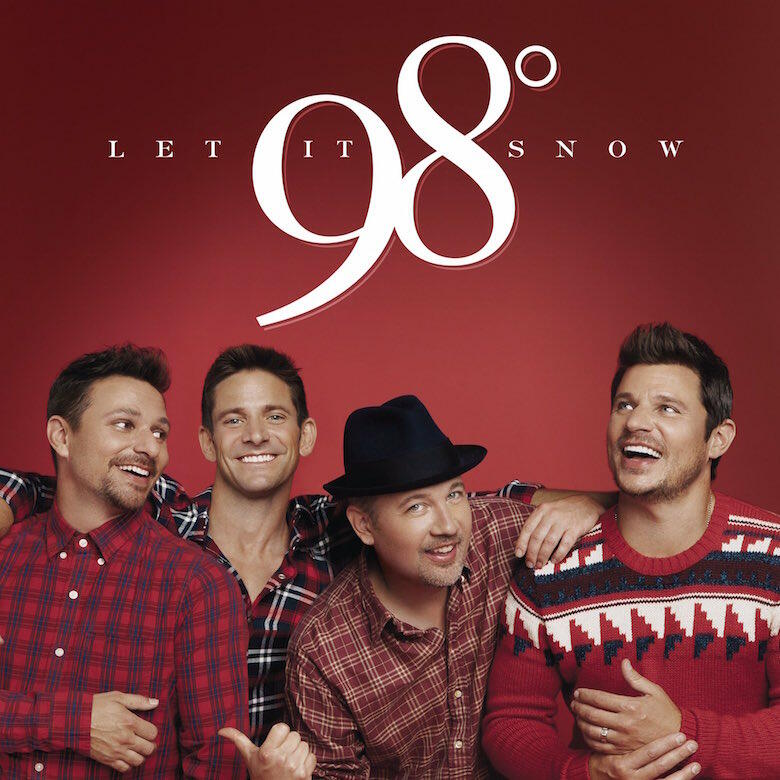 Kelly Clarkson – "Christmas Eve"
Kelly Clarkson is a busy lady. Never mind that she just released her eighth studio album Meaning of Life, she's also releasing her second children's book, River Rose and the Magical Christmas. And in honor of the new holiday tale, Kelly released a new Christmas song to go along with it. Complete with jingle bells and an up-tempo holiday vibe, "Christmas Eve" is all about that time of year. Kelly sings in the chorus, "I'm hearing sleigh bells/I'm seeing snow/I've waited all year baby just to see those reindeer/Watch them as they go/Home by the fireside/Twinkling lights/I've waited all year baby just to see that sleigh flying to the night."
Noah Cyrus – "It's Beginning To Look A Lot Like Christmas"
We may not have celebrated Thanksgiving just yet, but the surplus of holiday music is coming in hard and the latest serving comes from Noah Cyrus and her cover of the classic, "It's Beginning to Look a Lot Like Christmas." For her acoustic performance, the budding pop star puts her own spin on the traditional number. Unfortunately, it drops before the release of her solo debut album, NC-17, which was set for release earlier in the year.
Fantasia – Christmas After Midnight
It looks like Christmas has come early! Even though it's only October, Fantasia released her very first Christmas album entitled Christmas After Midnight. The project features 12 songs and features CeeLo Green. On the holiday record, Tasia sings renditions of Christmas classics like "This Christmas," "Silent Night," "Santa Claus Go Straight to the Ghetto," and "Have Yourself a Merry Little Christmas."
"This album pays homage to my grandmother and is a gift from me to all of those who remember their grandparents or parents putting up Christmas trees and being a blessing into people's lives," Fantasia said. "I'd also like to pay homage to the great singers like Billie Holiday, Ella Fitzgerald, Frank Sinatra and Ray Charles who stood strong in what they believed in – the music. I hope that it blesses you guys."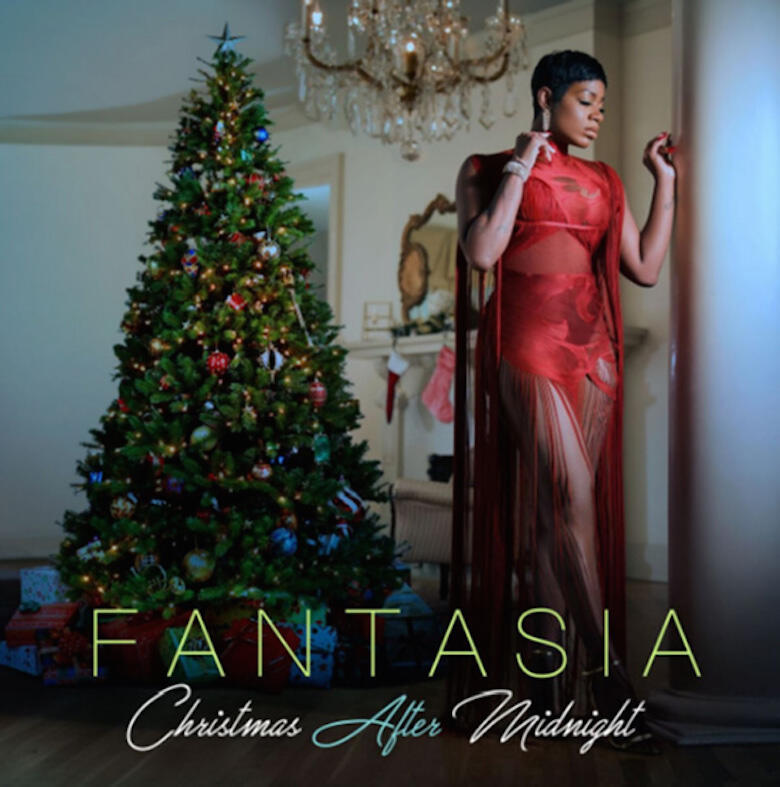 Lindsey Sterling – Warmer in the Winter
Things may be heating up for Lindsey Stirling on Dancing With The Stars this season, but it's about to get a lot warmer as we head into the holiday season, because the violinist's Christmas album, Warmer In The Winter, has arrived. Fans got their first dose of the record when Lindsey shared her original holiday track "Christmas C'mon" featuring Becky G, but now they can hear the full LP. Warmer In The Winter features 13 songs, which include covers of classics like "Silent Night" and "Jingle Bell Rock," in addition to a few new original songs with guest appearances from artists like Sabrina Carpenter (on "You're A Mean One, Mr. Grinch"), All Time Low's Alex Gaskarth ("Time To Fall In Love"), and Trombone Shorty ("Warmer In The Winter").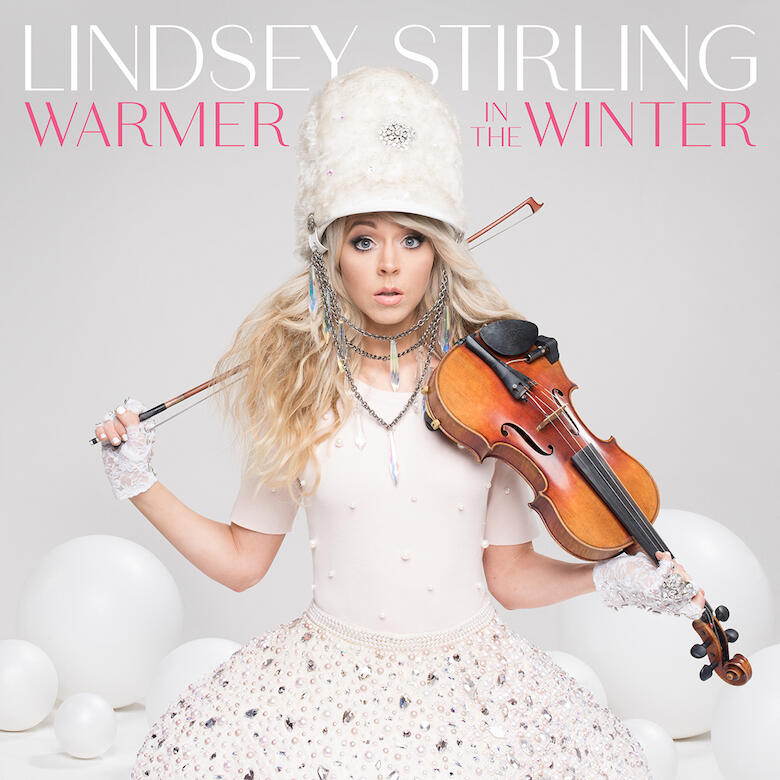 Cheap Trick – Christmas Christmas
So nice, they named it twice. Over the last 40+ years, Cheap Trick has been releasing rock albums, but the rock veterans have just released their very first Christmas album, titled Christmas Christmas. The new holiday record features 12 tracks, and was co-produced alongside the band's longtime collaborator, Grammy award winning songwriter/producer Julian Raymond. In a statement on their website Big Machine said of the record, "With CHRISTMAS CHRISTMAS, Cheap Trick delivers a sleigh full of Rock & Roll Christmas classics and festive favorites by Wizzard, Slade, Chuck Berry, The Ramones and The Kinks as well as newly penned offerings like the joyous lead track, 'Merry Christmas Darlings.'" Hanson – Finally It's Christmas
Christmas may still be a few months away, but for Hanson, the holiday is officially here because the band's new holiday album Finally It's Christmas has arrived. It's been 20 years since Hanson last released a holiday album, the first and only being Snowed In in 1997. Finally It's Christmas features 14 songs, which include Christmas classics like "Rudolph The Red Nosed Reindeer" and "Have Yourself A Merry Little Christmas," in addition to a re-imagined version of Paul McCartney's "Wonderful Christmas Time." Hanson's new Christmas album also features four original tracks, including the title track and "'Til New Years Night."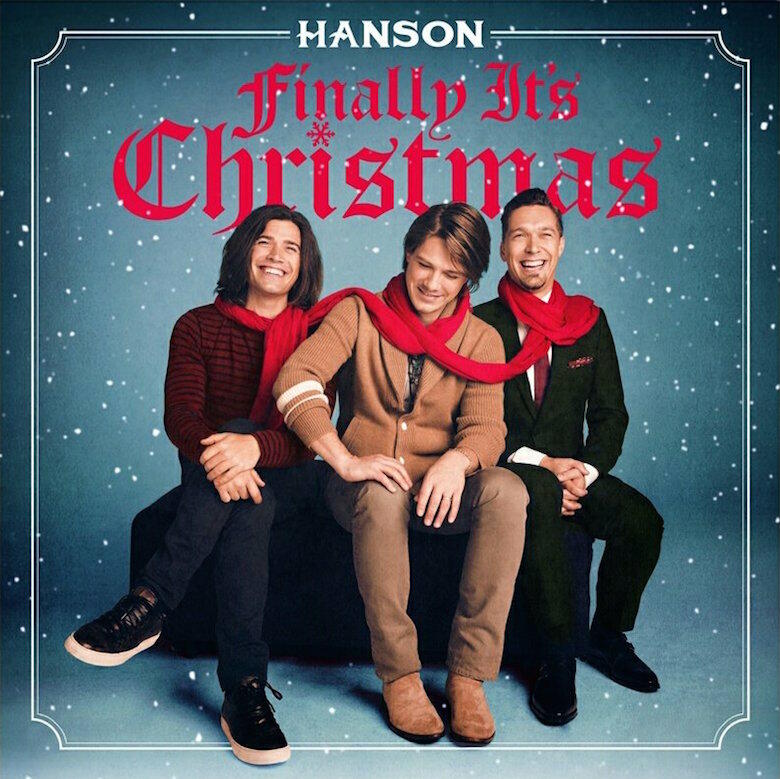 Various Artists – The Star (Original Motion Picture Soundtrack)
It's not Christmas without a Christmas movie, and this year, The Star — an animated film about a donkey named Bo who finds himself on an adventure, meeting new animal friends including three camels who all follow "The Star," all with in the story of the first Christmas. Coincidentally, The Star's official soundtrack is full of stars. The 12-track album features artists including Mariah Carey(who sings the title song), Fifth Harmony, Kelsea Ballerini, Zara Larsson, Jake Owen, Pentatonix, and more. And fans can expect to hear original songs, as well as classics like "O Holy Night," "Carol of the Bells," and "We Three Kings."